BANDAI NAMCO Entertainment Asia will be back at GameStart this year
SINGAPORE — 27th September, 2017 —
Leading interactive entertainment publisher and developer, BANDAI NAMCO Entertainment Asia will be back this year at GameStart 2017 event, which will be held in Singapore on the 14th and 15th October, 2017.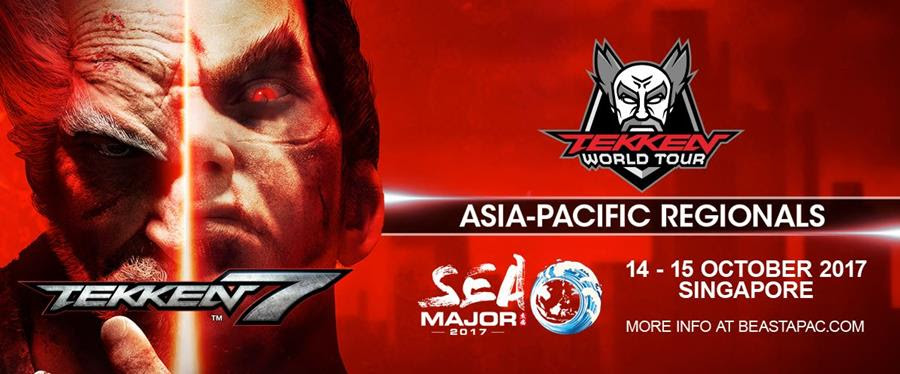 Also not to be missed, is the Asia-Pacific Regionals of the TEKKEN World Tour. Hosted by SEA Major, the tournament will take place at the main stage of GameStart 2017.
The stage is set for players to emerge the victor as they pit their Tekken skills against the best from around the region for the prize pool of USD$15,000!
For the LATEST tech updates,
FOLLOW us on our
Twitter
LIKE us on our
FaceBook
SUBSCRIBE to us on our
YouTube Channel
!